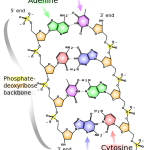 I woke up this morning to find an interesting video posted by the Daily Mail regarding the results of a new DNA study on Richard. I posted the video to several sites and then went to work. Once I returned home I was flooded with articles touting that Richard's right to reign was in question. While I find the DNA evidence/study intriguing, I believe the chances of the discrepancy is not, like some articles are saying, between Edward III and Richard III, but between Edward III and the Duke of Beaufort. There are so many more lines between Edward III and the Duke of Beaufort than there are between  Edward III and Richard. In addition, as time went on, privacy became more of an option. In medieval times, queens rarely had any privacy. This makes the likelihood of a non-paternity event far more possible in a later line.
Richard with blue eyes and blond hair is something that will take some time to sink in; however, I was born with light blond hair that has gradually darkened over the years.  The 'Arched Frame' Portrait of Richard III that currently hangs in the National Portrait Gallery seems to come the closest to showing a true likeness.
Whatever your view on the subject is, the study has done one thing – it has ignited robust debates across historic groups.
Photo Credit: Madeleine Price Ball